OVERVIEW:
The past several years have been difficult at best for the arts. The downturn in the economy forced many organizations to close their doors. However, the most renowned cities around the world recognize the value of having a wide range of theatres and cultural arts in their communities. Those communities also understand the need to generously support them.
A vibrant and sustainable arts community requires a strong base of theatres as employers of local artists and developers of new talent in order to successfully attract and serve a broad and diverse audience. Theatre brings people together to laugh, to cry, to think, and to feel. Theatre builds bridges across our differences and allows us to celebrate, be inspired, be empowered, and learn from – and about – each other.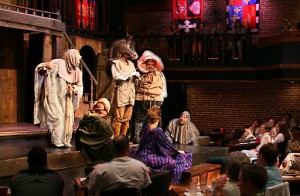 Currently, that is under threat in Atlanta due to the lack of resources to sustain mid-sized theatres, their work, and their artists. A new economy calls for new models to achieve success.
Collaboration and partnership among mid-sized theatres can – and will – ensure that Atlanta's theatre community can grow and thrive in the 21st century.
The Atlanta Intown Theatre Partnership (AITP) was created to combat the economic downturn and its slow recovery. By combining the strength, resources, and talent of five of Atlanta's top mid-sized professional theatres (Actor's Express, Atlanta Shakespeare Tavern, Horizon Theatre Company, Theatrical Outfit, and 7 Stages) the AITP promises to do just that.
With a plan to raise significant funds annually, the AITP is securing the future of these theatres, allowing them to flourish and enrich our community with a wide diversity of theatre and performing arts education, reaching hundreds of thousands of residents.
MISSION:
While the mission and vision of each theatre is unique, a devotion to the development of a vibrant Atlanta theatre community is a bond they all share.
The AITP mission is to expand resources for the five member professional theatres to create a sustainable theatre community and a more vibrant city. The goal is to work together to leverage their collective strength and share resources in order to expand audiences and talent and increase the number of donors and volunteers.
The Partnership will allow each theatre to achieve the scale needed for a healthy business while maintaining the intimacy and unique theatrical experience that characterize our artistic success.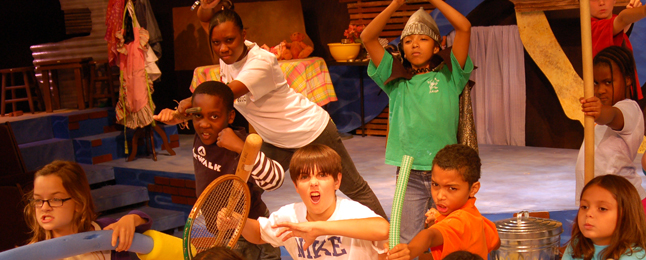 IMPACT:
Although the Partnership is relatively new, each of the five partner theatres has been in existence for 30+ years and together has a combined budget of more than $5 Million. Whether it's new play development, children's programming, world premieres, the classics, international exchange, or celebrating cultural diversity, each member theatre plays an important role in connecting Atlanta audiences with high quality and educational experiences.
Collectively, the AITP is a major force sustaining a community of artists, educating children, bringing acclaim to our city, and serving diverse audiences from near and far.
Together, the five theatres of the partnership annually:
Produce more than 1,000 performances.

Reach more than 150,000 audience members.

Serve 30,000 students through a myriad of unique educational programs.

Employ more than 425 artists, technicians, and administrative staff.
HISTORY of the PARTNERSHIP:
The five theatres became unofficial partners in 2000 when the Loridans-Trammell Theatre Initiative brought them together for a three-year capacity building project. The Loridans Foundation selected these five mid-sized theatres because of their impressive accomplishments and histories in the Atlanta arts community. This original collaboration led to more than a decade of working together toward the continued development of a thriving arts community and establishment of Atlanta as the Southeast's leading theatrical center.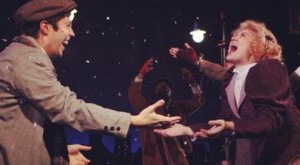 During the three-year initiative, leaders of the five theatres met regularly to discuss marketing and operational strategies. These meetings yielded the discovery of common struggles and the implementation of joint solutions. The greatest need they identified was securing renewable sources of operational funding. The Loridans-Trammell initiative shared ideas about what might be possible if the five theatres combined resources, but the time was not right for such collaboration. A few years later, with the economic turndown, it became clear that new models and partnerships would be needed to ensure financial sustainability.
In 20011, with an organizational grant from the Community Foundation for Greater Atlanta, the five theatres came together to launch the Atlanta Intown Theatre Partnership (AITP). The hope is to become a national model to sustain and inspire other theatrical communities across the state and country in the 21st century.